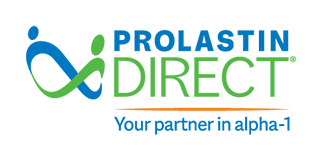 What is the PROLASTIN DIRECT program?
The PROLASTIN DIRECT program is a comprehensive program that uses experts exclusively dedicated to alpha-1 to provide personalized support for patients receiving PROLASTIN-C LIQUID. The PROLASTIN DIRECT program is managed by EVERSANA, the only speciality pharmacy that fills prescriptions for PROLASTIN-C LIQUID.
The PROLASTIN DIRECT program gives you the confidence that ongoing personalized support is there for you when needed
The PROLASTIN DIRECT program provides you with a team dedicated to alpha-1 care that will assist you with securing insurance coverage, coordinating infusions, and managing your health with your physician's guidance.
Your dedicated PROLASTIN DIRECT program Patient Service Coordinator is the primary point of contact you can rely on for everything related to your treatment
The PROLASTIN DIRECT program provides assistance from alpha-1 expert nurses and pharmacists, 24 hours a day, 7 days a week
Take comfort in knowing that the PROLASTIN DIRECT program handles every detail of your infusion.
Shipping your medicine, scheduling your infusion, and administering your infusion are all handled for you
The PROLASTIN DIRECT program will work with your health insurance to determine if you are able to receive your infusion at home, at work, at an infusion center, or even when you are traveling
Your insurance is reviewed on a yearly basis to make sure you have the coverage you need
The PROLASTIN DIRECT program will support you every step of the way
The PROLASTIN DIRECT program provides the following ongoing benefits and services at no additional cost to you:
Insurance verification and coordination
Infusion coordination with a certified alpha-1–trained registered nurse
Pharmacy services, supplies, and delivery
Disease management through

AlphaNet

®
24/7 access to

alpha-1–expert

nurses and pharmacists
Take comfort in knowing there is a team of dedicated alpha-1 experts to help manage your alpha-1
Because you have been prescribed PROLASTIN-C LIQUID, you are automatically enrolled in the PROLASTIN DIRECT program. Once the PROLASTIN DIRECT team receives your prescription from your doctor, they will call you within 24 hours. When the PROLASTIN DIRECT team calls you, your caller ID may display "Unknown Caller," "Unavailable Caller," or "800-305-7881." Please answer the call, or call back as soon as possible, to take the next step in obtaining the services outlined above.
Sign up for PROLASTIN-C LIQUID updates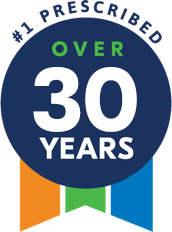 PROLASTIN-C

LIQUID: The trusted leader for more than 25 years

PROLASTIN-C LIQUID is the #1 prescribed augmentation therapy, trusted by patients with alpha-1 and their doctors for more than 25 years. More than 4 million PROLASTIN-C infusions have been performed around the world.1
IMPORTANT SAFETY INFORMATION
PROLASTIN®-C LIQUID is an alpha1-proteinase inhibitor (human) (alpha1-PI) indicated for chronic augmentation and maintenance therapy in adults with clinical evidence of emphysema due to severe hereditary deficiency of alpha1-PI (alpha1-antitrypsin deficiency).
Limitations of Use
The effect of augmentation therapy with any alpha1-PI, including

PROLASTIN-C

LIQUID, on pulmonary exacerbations and on the progression of emphysema in alpha1-PI deficiency has not been conclusively demonstrated in randomized, controlled clinical trials
Clinical data demonstrating the

long-term

effects of chronic augmentation or maintenance therapy with

PROLASTIN-C

LIQUID are not available

PROLASTIN-C

LIQUID is not indicated as therapy for lung disease in patients in whom severe alpha1-PI deficiency has not been established
PROLASTIN-C LIQUID is contraindicated in immunoglobulin A (IgA)-deficient patients with antibodies against IgA or patients with a history of anaphylaxis or other severe systemic reaction to alpha1-PI products.
Hypersensitivity reactions, including anaphylaxis, may occur. Monitor vital signs and observe the patient carefully throughout the infusion. If hypersensitivity symptoms occur, promptly stop PROLASTIN-C LIQUID infusion and begin appropriate therapy.
Because PROLASTIN-C LIQUID is made from human plasma, it may carry a risk of transmitting infectious agents, eg, viruses, the variant Creutzfeldt-Jakob disease (vCJD) agent, and, theoretically, the Creutzfeldt-Jakob disease (CJD) agent. This also applies to unknown or emerging viruses and other pathogens.
The most common adverse reactions during PROLASTIN-C LIQUID clinical trials in >5% of subjects were diarrhea and fatigue, each of which occurred in 2 subjects (6%).
Please see full Prescribing Information for PROLASTIN-C LIQUID.
You are encouraged to report negative side effects of prescription drugs to the FDA. Visit http://www.fda.gov/medwatch, or call 1-800-FDA-1088.
Reference: 1. Data on file, Grifols.