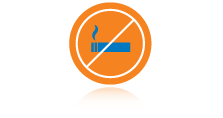 Try to quit smoking and avoid secondhand smoke1
Smoking may speed up the progression of lung damage in patients with alpha-1. Quitting may not be easy, but keep trying and chances are you will be successful. Ask your doctor for help, or visit our alpha-1 resources page for more information about programs than can help you quit smoking. Secondhand smoke is also an added risk if you have alpha-1. If someone in your household smokes, ask them to stop or step outside when smoking, or avoid them when they smoke.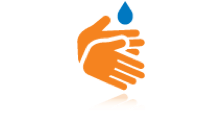 Be careful of infections1
Ask your doctor about vaccines for flu and pneumonia, avoid contact with people with colds, and make sure to wash your hands frequently. Follow the Centers for Disease Control and Prevention (CDC) recommendations with regard to COVID 19 masking and vaccinations. If you do get an infection, treat it right away. Call your doctor at the earliest signs of cold or flu, and follow his or her instructions.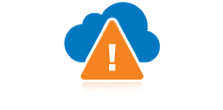 Try to stay away from environmental pollutants1
Pollutants in the workplace and the home can be harmful if you have alpha-1. Wear a mask around dust or vapors, or move to a place with more favorable conditions. Air pollution can also be harmful if you have alpha-1. Stay indoors when ozone values are too high, and consider moving to a less polluted area. Try to avoid wood stoves, and be sure to change your heating and air conditioning filters on a regular basis. Talk to your doctor about the best ways to avoid environmental pollutants.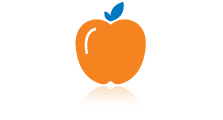 Eat healthy1,2
Good nutrition is an important way to maintain your health and lung function.
A healthy diet improves muscle function, which helps preserve your body's energy and strength. Good nutrition also improves your resistance to lung infections.
There are several dietary guidelines commonly recommended for people with alpha-1:
Increase fats and decrease carbohydrates
Do not exceed caloric requirements
Avoid excessive fluid intake
Maintain adequate levels of phosphorous by eating dairy foods, lean meats, fish, beans, peas, whole grain cereals, and nuts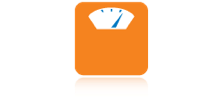 Maintain a healthy weight2
While it's important to eat a balanced diet, eating too much can add to the burden on your lungs. Strike a balance between your energy needs and food intake. Ask your doctor or dietitian to help with maintaining a proper weight.

Exercise regularly2
Routine exercise can help improve mental outlook, stamina, and physical well-being. Many people find that simple stretching exercises, walking, or bicycling improves exercise tolerance. Discuss your goals with your doctor and tailor an exercise program to fit your needs.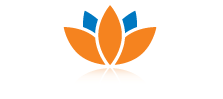 Minimize stress1
Managing stress may help you feel better and avoid adverse effects on your health. Stress management may offer benefits such as improved breathing, reduced shortness of breath, and relief of anxiety. Breathing exercises, muscle relaxation, and other relaxation techniques are common ways to relieve stress. Talk to your doctor for more information on specific techniques.
Sign up for PROLASTIN-C LIQUID updates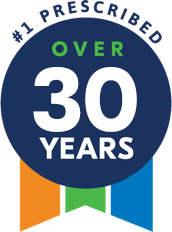 PROLASTIN-C

LIQUID: The trusted leader for more than 25 years

PROLASTIN-C LIQUID is the #1 prescribed augmentation therapy, trusted by patients with alpha-1 and their doctors for more than 25 years. More than 4 million PROLASTIN-C infusions have been performed around the world.1
IMPORTANT SAFETY INFORMATION
PROLASTIN®-C LIQUID is an alpha1-proteinase inhibitor (human) (alpha1-PI) indicated for chronic augmentation and maintenance therapy in adults with clinical evidence of emphysema due to severe hereditary deficiency of alpha1-PI (alpha1-antitrypsin deficiency).
Limitations of Use
The effect of augmentation therapy with any alpha1-PI, including

PROLASTIN-C

LIQUID, on pulmonary exacerbations and on the progression of emphysema in alpha1-PI deficiency has not been conclusively demonstrated in randomized, controlled clinical trials
Clinical data demonstrating the

long-term

effects of chronic augmentation or maintenance therapy with

PROLASTIN-C

LIQUID are not available

PROLASTIN-C

LIQUID is not indicated as therapy for lung disease in patients in whom severe alpha1-PI deficiency has not been established
PROLASTIN-C LIQUID is contraindicated in immunoglobulin A (IgA)-deficient patients with antibodies against IgA or patients with a history of anaphylaxis or other severe systemic reaction to alpha1-PI products.
Hypersensitivity reactions, including anaphylaxis, may occur. Monitor vital signs and observe the patient carefully throughout the infusion. If hypersensitivity symptoms occur, promptly stop PROLASTIN-C LIQUID infusion and begin appropriate therapy.
Because PROLASTIN-C LIQUID is made from human plasma, it may carry a risk of transmitting infectious agents, eg, viruses, the variant Creutzfeldt-Jakob disease (vCJD) agent, and, theoretically, the Creutzfeldt-Jakob disease (CJD) agent. This also applies to unknown or emerging viruses and other pathogens.
The most common adverse reactions during PROLASTIN-C LIQUID clinical trials in >5% of subjects were diarrhea and fatigue, each of which occurred in 2 subjects (6%).
Please see full Prescribing Information for PROLASTIN-C LIQUID.
You are encouraged to report negative side effects of prescription drugs to the FDA. Visit http://www.fda.gov/medwatch, or call 1-800-FDA-1088.
References: 1. Alpha-1 Antitrypsin Deficiency: A Guide for the Recently Diagnosed Individual. Alpha-1 Foundation. Version 3.1 September 2020. 2. Alpha-1 Antitrypsin Deficiency Healthcare Provider's Guide. Alpha-1 Foundation. Version 2.0, December 2015. 3. Data on file, Grifols.